4 Applications of Laser Tracking Services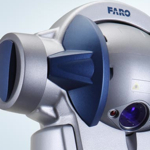 Laser Trackers are incredibly versatile. They can be used in a wide range of projects from large equipment installations to small widget reverse engineering jobs.
Alignment
Existing equipment can become worn and misaligned through everyday use. Laser tracking services can provide a diagnosis of the equipment's alignment which is contributing to that machine's complications. Whether you are seeing frequent, unscheduled shutdowns or loss of product due to out-of-tolerance output, an alignment service call with the laser tracker can help solve those issues.
Installation
New machinery is a huge investment of hundreds of thousands of dollars or maybe in the millions of dollars. Make every penny of your new investment more valuable by hiring one of our laser tracker service teams to help you install that new machinery correctly the first time. Properly aligned machinery will provide highly quality output and less downtime and maintenance.
Inspection
Regularly scheduled inspections are a great way to insure that your machinery is functioning at its highest efficiency. Our laser tracker team can provide onsite reports for your equipment's alignment and help you diagnosis any underlining metrology issues that are contributing to the functioning of your equipment.
Tool Building
Having a dedicated team of laser tracker professionals on site during your tool building products will reduce errors and increase the efficiency of your equipment. Schaeffer Precision Alignment not only provides comprehensive reports, we also offer consulting from installation to inspections.
Reverse Engineering
Attention to detail and certifiable results are what it takes to provide precision reverse engineering data. Whether its a large 100 ton piece of equipment or a small handheld widget, our tracker tracker team can provide the data you need. Additionally, we are a mobile service company, which means we can come to your location rather than you having to ship your parts to us.
Schaeffer Precision Alignment has been providing metrology services for companies around the United States since 1989. We offer laser tracker alignment services for any industry, any part big or small. We have the tools needed to get the most precision data you need for your projects.