7 Questions To Ask Your Metrology Service Company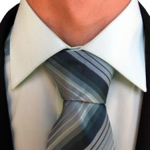 There are a lot of metrology and alignment service companies throughout the United States. Each company has a unique spin on how they say they can provide a premium service, but how do you really know if they are qualified? In today's blog we list seven questions you should ask your metrology service company before you hire them. These questions are designed to get to the core issues that can lead to problems with your alignment company.
How often do you calibrate your measurement equipment? Doing a calibration before every project is not always possible, it is important to know that the metrology company has some kind of calibration schedule in place. As a follow up question ask them about their onsite calibration processes.
How quickly do I receive your measurement results? For this question watch out for service companies that state that the results will be provided after significant amount of time has passed. A professional metrology company should be able to at least give some initial reports onsite.
Who will provide the actual metrology services? It is important that each project have a senior tech onsite for measurement consulting during the project. Watch for service companies that answer this question without mentioning specialists without significant experience.
What percentage of projects do you perform that are like this one? Some metrology companies are so specialized that they provide services for a very limited range of projects. As a follow up question as about their most common type of projects.
How many years have you been providing alignment services? Fairly straightforward question. You certainly want to hear an answer with a significant number of years, if not decades.
Is your company insured? The more insurance the better. You don't want your service providers to get hurt on the job and try to pin you with the costs. This should be a fairly simple answer of yes or no. Watch for indirect answers.
Do you provide written reports after the project is complete? This is one of the most important questions. Just about anyone can provide raw measurement data for clients. It takes a real professional to review that data and analyze the consequences of that information. This is the subtle difference between a metrology consultant (which is ideal) and a simple alignment crew.
Schaeffer Precision Alignment has been providing metrology services for companies around the world since 1989. We have experts in our crews that have more than 40 years of experience and we pride ourselves in our ability to provide a true metrology consulting service. Give us a call today to learn how we can provide alignment insight to your machinery.