A Service Company on the Move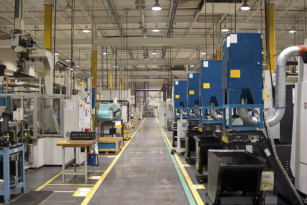 Since 1989 Schaeffer Precision Alignment has been providing alignment services for companies all over the United States. While our professional and high standards are a big part of why our clients continue to call us year after year, many companies enjoy the convenience of having a precision alignment company ready to assist during a machinery installation or maintenance shutdown just one phone call away.
While many service calls are scheduled months in advance, we take pride in the fact that we are able to respond from coast to coast the moment your machine needs optical or laser alignment. We have the resources available, to take our metrology equipment in some of the most extreme situations. We've successfully aligned machinery in hot and cold environments. Our extensive experience in such a wide variety of conditions has proven over and over that we can align anything, no matter the circumstances, we have the tools to perform the job no matter the setting. Since day one, we've put millions of dollars into constructing a large collection of metrology tools are are ready to move at a moment's notice. We are a service company on the move and no matter where your alignment needs might be we are able to provide the alignment services you need.
Schaeffer Precision Alignment uses laser tracker and optical alignment methods to achieve the precise measurements. Contact us today and discover the wide variety of applications that a professional metrologist from Schaeffer Precision Alignment can use to make your equipment run more efficiently.