How To Inspect Challenging Components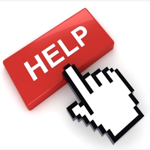 Industrial components must be measured and aligned properly in order for the machinery to work effectively. However, some components can be difficult to measure simply because of their physical design. In today's blog post we talk about how we are uniquely qualified to inspect even the most challenging components.
What Makes a Component Challenging?
There are many different situations that make measuring a component challenging. Here are a few example instances that can prove to be a difficult process during alignment.
Small spaces that can not be entered by measurement techs.
Tight measurement tolerances during a short time frame.
Measurement areas that can't be reached by hand.
Parts with tight tolerances that are not in the same physical area.
Dynamically changing temperatures, making measurements inconsistent.
Critical components are hidden or unreachable.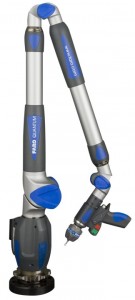 In these or any other instance that makes the process of measuring very challenging, it may appear that accurate measurements can not be made. However, Schaeffer Precision Alignment has found that when partnering two different technologies challenging components can still be measured effectively.
Laser Tracker + Faro Arm
By coupling Laser Tracker technology with advanced coordinate geometry software most data can be gathered effectively. However, when components are challenging to measure because of one of the reasons listed above, the Faro Arm can be utilized to gather vital detailed data. Because the arm is able to reach tight, small parts with ease the measurement process, which was previously thought to be unattainable, can now be accomplished quickly and effectively.
A powerful trinity of coordinate geometry software, laser tracker technology, and the dynamic Faro Arm makes for an extremely effective metrology suite of tools. The difficulty of maintaining the accuracy of a coordinate system can be difficult, but with the tools avalible to Schaeffer Precision Alignment we can maintain precise control systems needed to measure your most important tools for fabrication and production.
Give us a call today to speak with one of our experienced metrology specialists. Our technology gives us an edge, but it's our experience that sets us above the competition.