Laser Tracker Alignment Services Outside the USA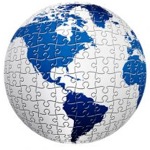 Recently a team of our alignment professionals were outside the USA providing alignment services for an industrial company in Panama. This is not the first time we have provided alignment services outside the continental United States and it certainly won't be the last. In today's blog we will discuss 5 reasons why you can have one of laser tracker service providers come to your location inside or outside the USA and help with your alignment project.
Have Tools, Will Travel – Our laser tracker and alignment teams are always ready to go at a moment's notice. Our tools, supplies, and equipment are all designed for travel, thus keeping the overhead travel costs to a minimum for our clients.
Onsite Reporting – Our alignment methods are designed so that we can provide reporting on your location. We don't have to take the data back to analyze it, we can provide real-time alignment stats on location saving you time and money.
Competitively Priced – At Schaeffer Precision Alignment we do not charge an inflated fee for large crews of techs. We only send the minimum number of team members on a job. Typically just two senior technicians are required on a job site, thus keeping the overall price low for our clients.
Fast Results – Because we use the best alignment tools in the industry the amount of time needed for an alignment project is a fraction of the time that it takes for traditional alignment companies to perform the same job.
Proven Methodology – We have performed literally hundreds of alignment projects and we can safely say that we can measure anything! Our processes are sound and the tools are verified for accuracy and precision.
Schaeffer Precision Alignment has provided measurement and alignment services for companies around the world since 1989. We are proud to offer highly technical laser tracker metrology services as well as reverse engineering and more. Give us a call today to speak with a alignment specialist and learn how we can provide your company with more efficient and effective equipment for production.