Onsite Metrology Services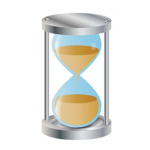 When your equipment or machinery is not working properly you can't wait for a return phone call from an offsite tech to answer your pressing questions. In today's blog post we discuss three reasons why it is important to get your alignment issues resolved from an onsite technician rather than sending those parts in for inspection hundreds or thousands of miles away.
Advantages of Onsite Metrology Services
Let's take a look at three reasons why you need an onsite metrologists to help you with your alignment issues.
Fast Results – When you have a dedicated team of metrologist onsite then you know you are on the fast track to precision and accuracy. Shipping parts and equipment to a warehouse hundreds of miles away will slow the metrology process significantly. When you have a metrology team onsite you can get answers quickly, receive measurement reports without delay, and discuss those reports without waiting for a boring written report from an offsite tech.
Dedicated Technicians – Bringing the metrologists onsite means that team will be 100% focused on your project until it is completed. Onsite techs live, eat, and breathe your project which is very different from sending your equipment to a remote location. There is something to be said to having a real, live person answering your questions, addressing your concerns, and getting a first hand look at your equipment installed an in action.
Troubleshooting – Having problems with your machinery, equipment, or production line? There is no good way to have an offsite metrology specialist give you an answer to solving your operating issue. Onsite techs are able to put their hands on the issue and help you troubleshoot the problem and find a suitable solution.
There is no substitute to having a professional onsite and helping solve alignment and machinery issues. Having a metrology specialist on location is the best solution to getting your machinery measured, adjusted, aligned, and operating quickly and without hassle.
Give Schaeffer Precision Alignment a call today to schedule a talk with one of our top techs about getting your alignment issues resolved in record time!