Prepare Your Turbine Generators For Summer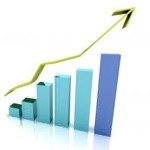 Right now it is cold outside, but in just a few months the warm weather will be on its way and we'll be changing our air conditions over from heat to cool. When that happens the amount of energy consumption can be very demanding. In today's blog we talk about just how much energy demand can change from a mild weather day to a high heat summer day.
Get The Most From Your Turbine Generators
Want to the how much difference it makes when the summer heat hits the nation? Take a look at the image below which gives the average home's electricity usage on a 103°-high summer day verses a 83°-high summer day.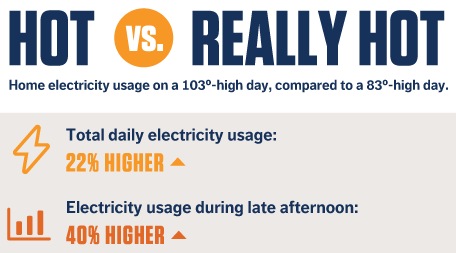 Gas, Steam, and Hydro Turbines Efficiency
During peak seasons your gas, steam, and hydro turbines will be tested through the demand for electricity around the nation. As temperatures rise air conditions, fans, and other cooling devices will overload electric providers with a huge demand for power. You can avoid turbine shutdowns when you prepare for peak energy seasons.
How To Prepare Your Turbines For Peak Seasons
You can prepare your turbine for peak energy demand by scheduling an alignment consultation with one of our turbine alignment specialists. Using our tested laser alignment methods we can provide measurements for each bearing and provide onsite readings in a fraction of the time as traditional methods.
Let's be completely clear on this. We are talking about 3 to 4 hours of work, not days. Old methods using wire or optical sites can take several shifts to complete just for the first set of measurements. Schaeffer Precision Alignment, using our laser tracker alignment system, can provide precise and accurate measurement data in the same day, just a few hours after we start the measurement process.
With our unique method of measuring turbines, we can provide tops on and tops off measurements. Our system is very flexible and adaptable to almost any type of turbine. Give Schaeffer Precision Alignment a call today to learn how we can help you be better prepared for the upcoming peak energy season.