Questions To Ask Your Metrology Alignment Consultant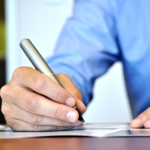 We offer a free consultation with one of our metrology alignment consultants, which is often very helpful for our clients. It helps them to understand exactly the services that we provide as well as helping us understand how we can best help the client.
In today's blog we will discuss some important questions to ask your alignment consultant. There's a lot of aspects to a full alignment inspection, so it is important to cover specific areas during your first discussion of the project. Let's get started!
"What alignment equipment do you use?"
This is an important question because it gets to the root of the company's technological abilities. If they talk about using machinery that focuses on "line of sight" then they are using some very old types of alignment equipment. If they discuss using equipment with laser technology then you can be sure that they are using more advanced equipment.
"How many years of experience do the techs have that will be doing the actual work?"
This question is very specific in its purpose to discover just who will be providing the actual work. While a company may have some very qualified individuals on staff, those experts may not be working on your particular job. So it's important to find out who is providing the work and if they are reliable as an expert.
"When do I get the results?"
The last thing you want to do is sit and wait for the alignment techs to finish reviewing the data. You need answers quickly so that you can make adjustments, finish the modification, and get your machinery up and running again. Ask specifically if the results will be delivered while the company is still on the job site, because you may have a lot of questions about their analysis.
Schaeffer Precision Alignment, Inc. has served over 200 companies throughout the United States in many industries including the power industry, medical field, defense sector, steel industry, automotive industry, paper industry, rolling mills, cable industry, and various production facilities. With a wide skill set and the ability to incorporate new technology, Schaeffer Precision Alignment, Inc. is a recognized leader in the field of precision alignment and machinery inspection.